The stonework blankets helps if you are suffering from insomnia or general body sores. The blankets are made of soft cotton with flat, rounded beach stone, sewn into pockets. Available in different sizes and weight classes. You can also get poncho or muffle.
Please contact me if you're interested in hearing more, or maybe pass by to try the different models. I'm ure that we can find a model and a weight that just gives you the peace of mind and make you fell calm ad cosy.
Call 20 88 59 81, - If I do not answer the phone, please send me an SMS text, and i'll get back to you as soon as possible.

Best regards
Helle Kjærsig,
Healer
Mølholmvej 7
7280 Sønder Felding
Telefon: 20 88 59 81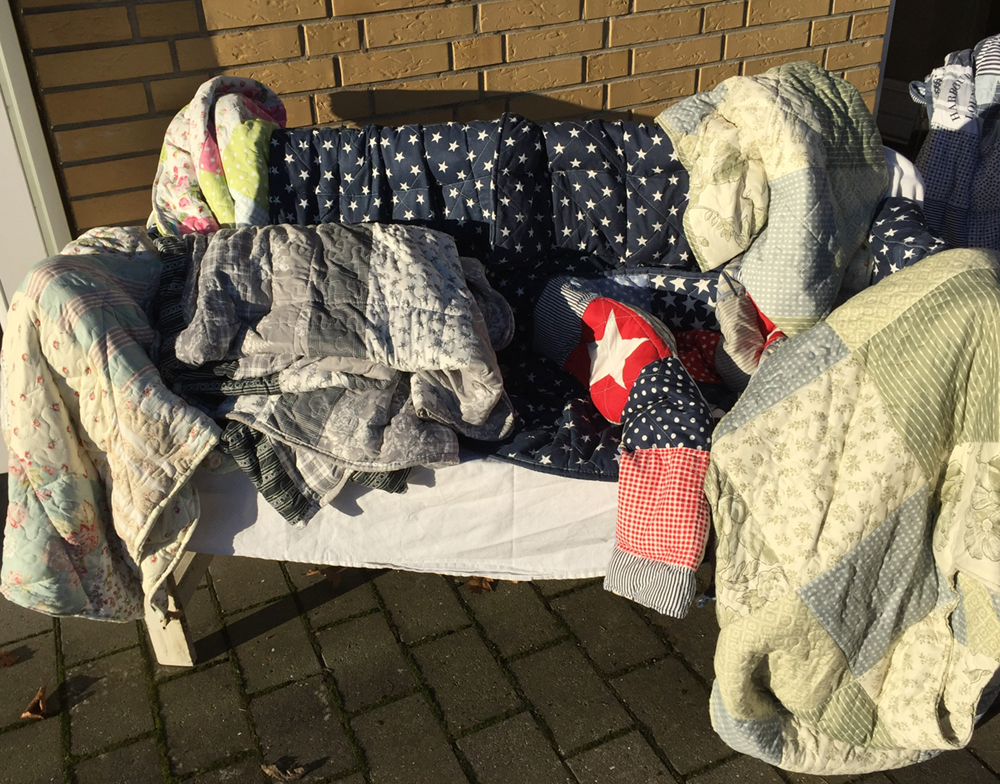 Helle Kjærsig • Stentæpper & Behandler • Mølholmvej 7 • 7280 Sønder Felding • Telefon: 20 88 59 81 • fyshelle@outlook.dk